Today is the anniversary of my father and best friend's transition. Bernie Landis was one of Chicago's Great Actors but what he was most proud of was winning the Humanitarian Award at Chicago Shakespeare Theatre.
Everyone who knew him appreciated his sparkling eyes, his exuberance, joy and kindness, his big bear hug, his humor, and his never ending quest for learning and growing.
He was always humble, yet he loved taking a bow at the end of a show, connecting with his audience in some mutual giving and receiving, having shared something magical together- ideas, feelings, resonance.
He loved the process of preparing for a role as much as he loved the process of learning how to live his life to the fullest, and at a higher vibration of love.
Though he was a head type on the Enneagram, an observer, a gatherer of knowledge toward a feeling of expertise, safety and security, his dying statements had nothing to do with his mind, but only with his heart.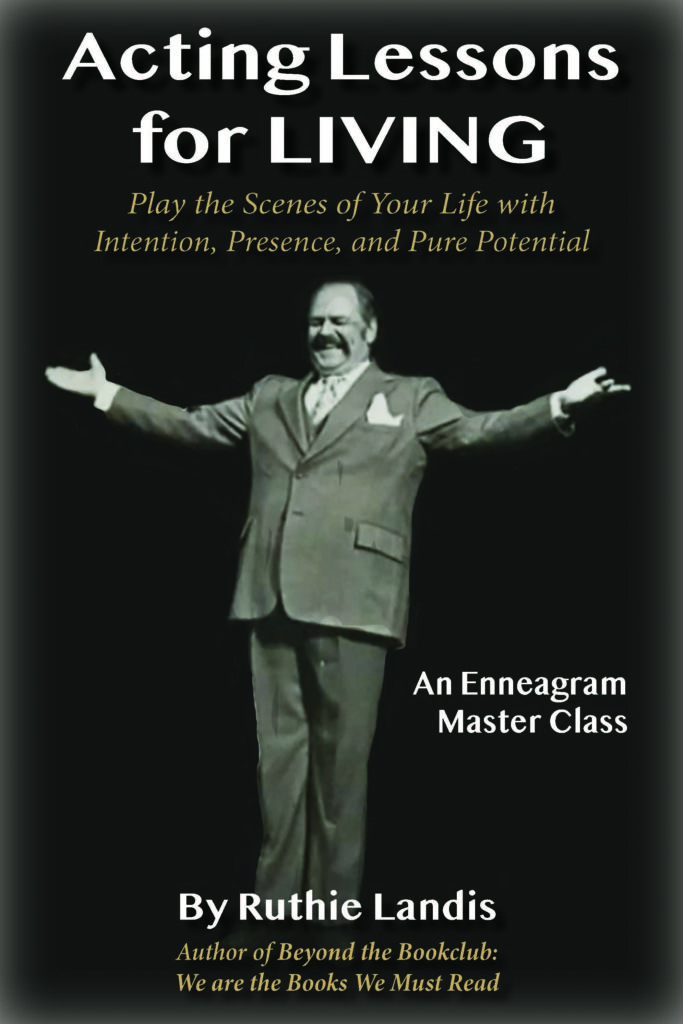 The morning of his transition he said he knew this was the day he was going to die, that he could tell by his breathing. I asked him if he was afraid. His Enneagram number 5 is a fear-based type. He said: "I am not afraid of death…on to the next great adventure. But I am afraid of the process of dying."
I promised him that the morphine, energy work, and I would make sure that it was not painful. He said he was ready to do "the work" of dying as he had done "the work" of living. I always said to him, "Dad we have to do the work."
His work was to let go and move on with trust. My work was to allow my best friend to leave me and to support that with a full heart despite my pain and loss. I can't say it was easy for either of us.
I asked him if there was anything left for him to do or say. He didn't answer with "I just wish I had more knowledge" like one might expect from someone who had spent his life directed toward learning. What he did say was, "I feel loved and I know how to love. What more is there? I am complete."
And so I say to my beloved Bernie Landis, "Take a bow for a well-played life and death. You earned it!"
I am dedicating my next book Acting Lessons for Living to him. It should be released in the fall. I feel him sitting with me in exploration and conversation as I write it.
The cover of the book is Bernie at curtain call for a marvelous production of Cabaret. The lyrics speak perfectly to the way my father lived his incredible life:
"What good is sitting alone in your room?
Come hear the music play
Life is a cabaret, old chum
Come to the cabaret."
Wouldn't we all like to take a bow at the end for a well lived life?
My father lived his Purpose. His Purpose may have surprised him in the end. It wasn't fame, money, or knowledge. It was Love. RSVP NOW for my next workshop on Living your Purpose. Bernie will be right there with us in spirit. It's going to be life changing!