For years my website was impersonal and spoke in the third person about me and my collaborative work. I hope my new site, with its teaching videos and client quotes will give you a more personal sense of who I am and how I relate to each person or group I work with…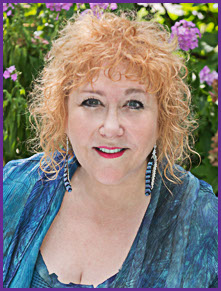 I hope to stand in my essence here as well as in my accomplishments. I hope to allow you to see me as I will see you, in wholeness.
Together we reveal the unseen with curiosity and acceptance. We hear the unheard with compassion. We speak the unspoken in courageous honesty. We find insight and bring it out in the open in safety.
We manifest the not yet manifested. We laugh together lightly, sometimes outrageously, at the absurd moments of our humanity. Our work is accessible, experiential and non-academic. The goal is to take away valuable techniques for self-direction.
I am an insatiable learner. Each session is a learning for me and my clients. I am a certified body-centered psychotherapist, certified hypnotherapist, enneagram teacher, international workshop designer and facilitator, Reiki master, artist, writer, actress, director, coach, interior designer and so on. It is my intention to bring all these skills together in unique encounters of waking up, empowerment, and healing.
"Ruthie is an amazing personal growth facilitator. Her knowledge, intuitive insight, and honesty has helped me to embrace and understand, with courage and strength, my fears, frustrations, and anxieties."
– Lily, Producer and publicist
Come, join me!

I have:
Worked with individuals, couples, and families as a body psychotherapist and coach, specializing in somatic therapy, relationship coaching, Enneagram types, Enneagram test, and Enneagram Training.
Created ceremonies for weddings, divorce ritual, child namings, and rites of passage.
Presented and designed workshops internationally at conferences including the International Enneagram Association Conferences.
Co-created workshop designs and facilitated monthly workshops for Chicago IONS, a community group of the Institute of Noetic Sciences, for 7 years on all aspects of consciousness, intuition, and emotional intelligence.
Taught acting classes at Northwestern University, Roosevelt University, Columbia College, and Victory Gardens Training Center.
Worked privately as a presentation and communication consultant to executives and CEO's of major corporations, on public speaking, self awareness, conscious leadership and team building, conflict resolution, giving feedback, and emotional intelligence and social intelligence.
Client demographic includes psychotherapists and coaches, executives, newscasters, lawyers, doctors, teachers, professors, and folks from all walks of life.
Received the Golden Innovator award from Conscious Evolutionaries Chicagoland. Presented by Barbara Marx Hubbard.
Co-facilitated workshops with Emanuel Kuntzelman of Greenheart Transforms and Ginger Lapid Bogda of The Enneagram in Business.
Conducted organization training for such diverse clients as Miller Brewing Sales Executives, ABC Network Television Sales Executives, Illinois Mediators Association, Illinois Association of Public Speakers, Kansas Association of Addiction Professionals, and the Chicago
"Ruthie made it very easy for me to share, knowing that I would not be judged. Her heart is open, and her balance and even-handedness is unsurpassed." Jim-Engineer