Whether you're in "pre-production" or wanting to make sure your final bow will invite a standing ovation, Acting Lessons for Living will engage you, change you, and support you in playing the scenes of your own life with crystal clear intention, full presence, and a finale that will knock your socks off… and now there's a GUIDED JOURNAL to make it even better!
Enhance Your Experience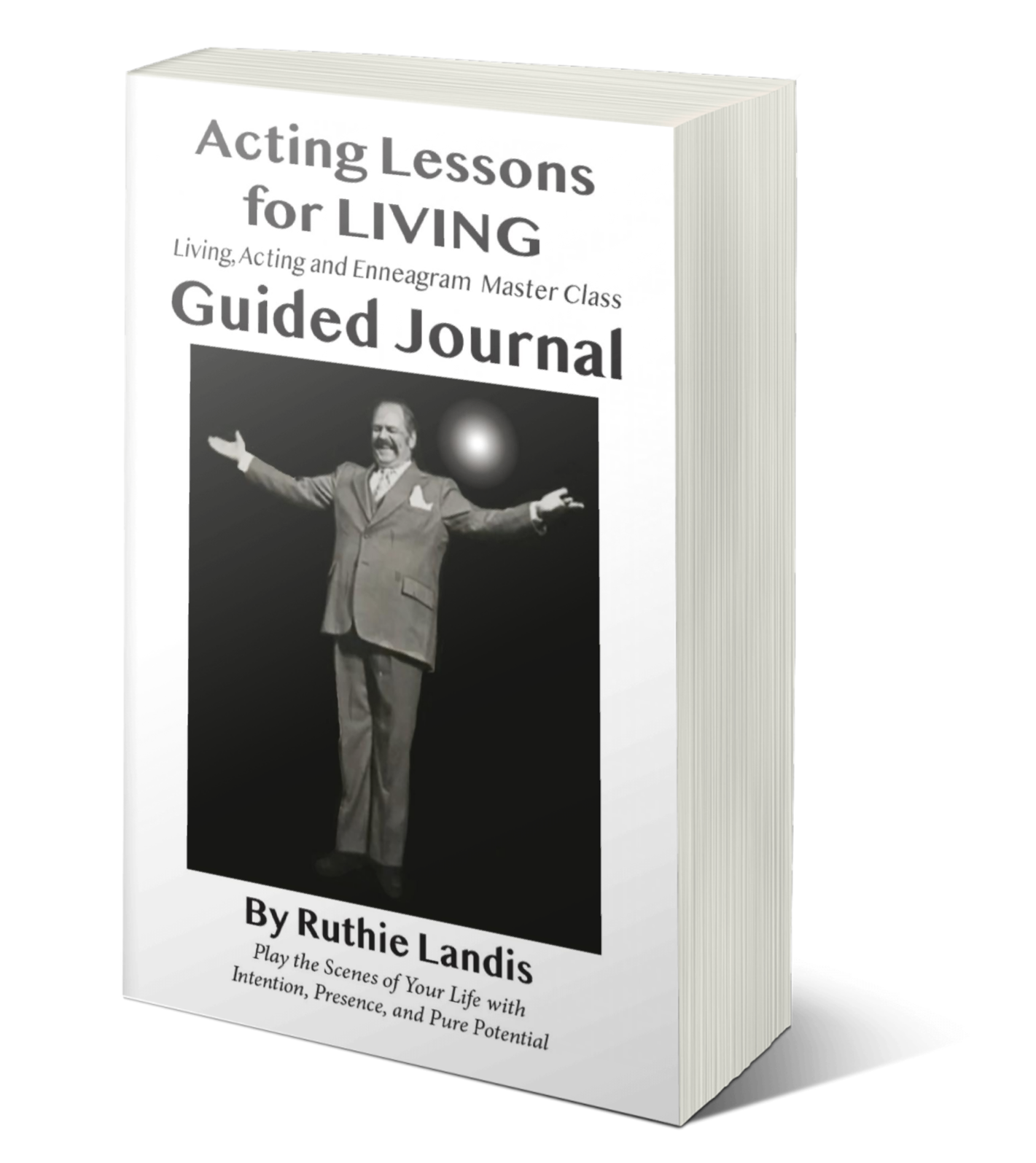 Drawing from the many teachings explored in ACTING LESSONS FOR LIVING, a companion book of guided activities linked with journal prompts to let you engage with creative tools for living your life with more Intention and Presence while opening to Pure Potential.
You can also start an easy, fullfilling journaling ritual that leads you toward kinder ways to become more loving and accepting of yourself and others. And you can use your written observations to put your discoveries directly into daily active practice. This guided journal can be your good friend and caring accountability partner as you proceed on your very own awareness-driven hero's journey.
Email ruthienergy@ruthienergy.com for bulk or school orders)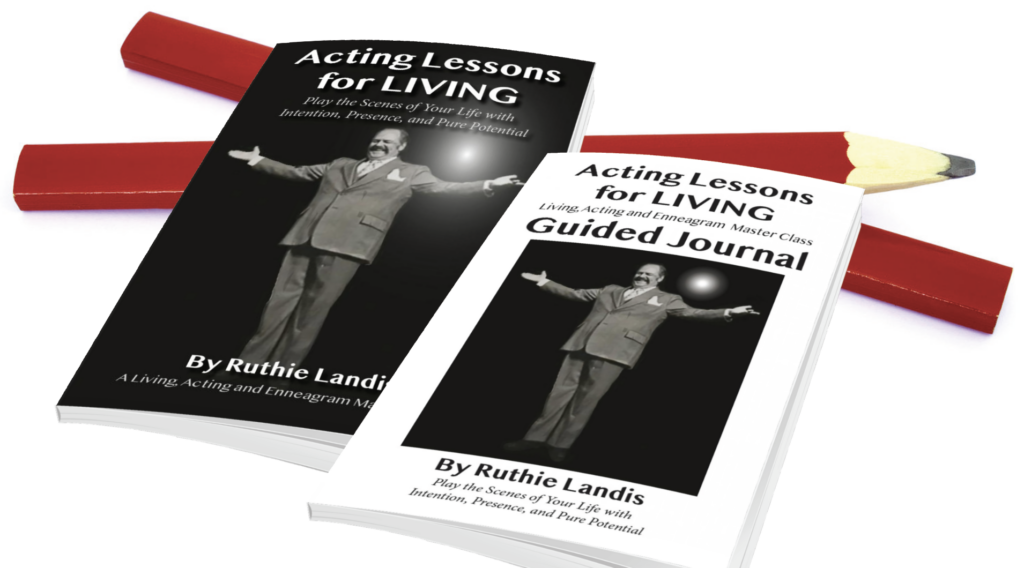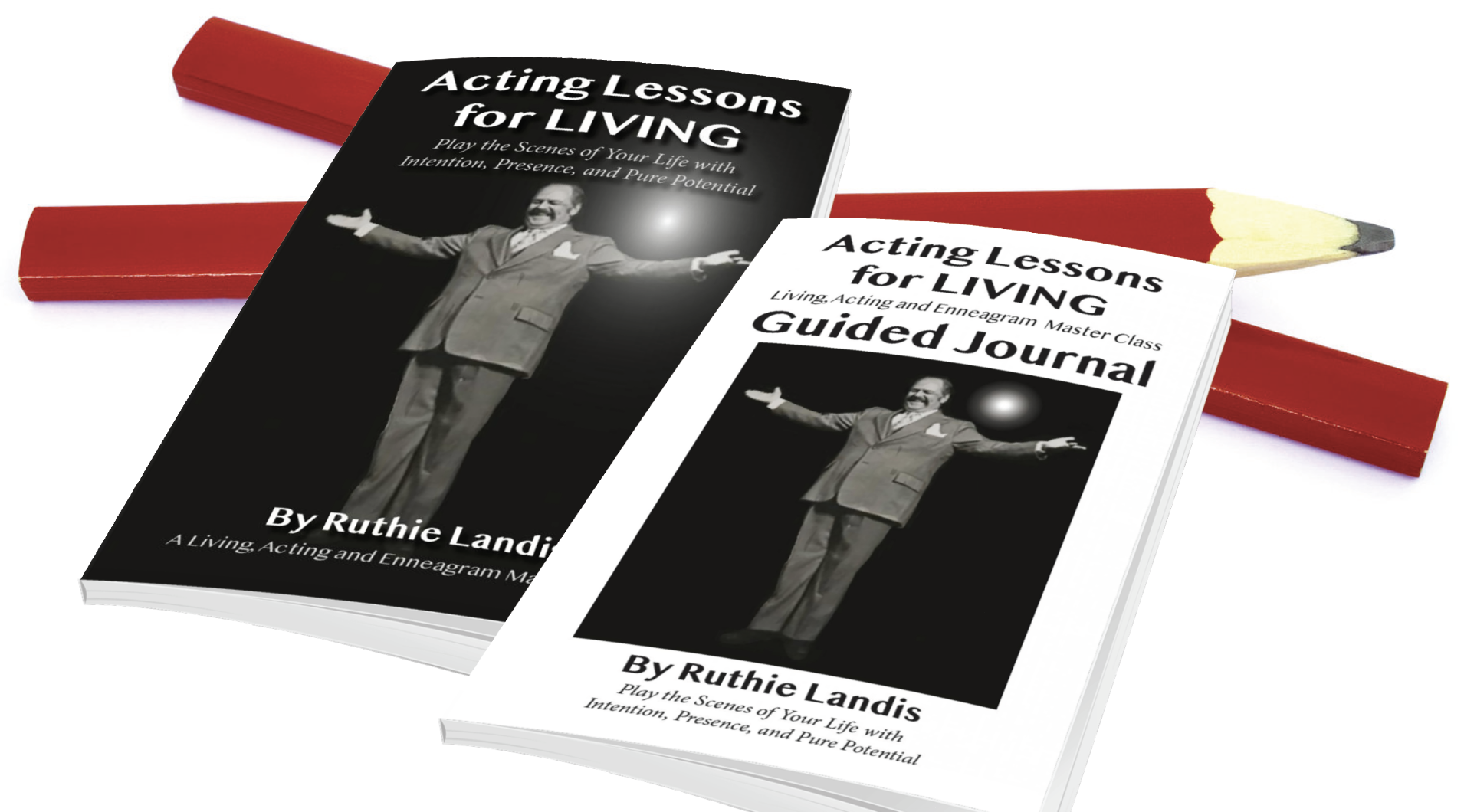 Buy the journal alone below or grab our special bundle here that includes BOTH Acting Lessons for Living and the Guided Journal, just $19.95 (including shipping!)