Inside Out Interior Re-Design
Life Coaching Meets Interior Design
Because your Outside can Reflect and Reform your Inside
Your Space is You!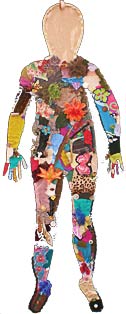 The spaces where we live and work are mirrors of who we are and who we allow ourselves to be. Our environments reflect our sense of our own limitations and possibilities. How we feel about "our space" says a lot about how we feel about ourselves and significantly impacts our mood, self-esteem, comfort, and well-being.
This also includes your personal space, your clothing and Style. Does your outer Self reflect your inner Self and include who you are Becoming? Using the Enneagram (link to that page) we can discover your authentic persona and allow that to emerge freely through color choices in what you wear, to how you walk and move through life.
Give Your Space a "Treatment" and You Feel Better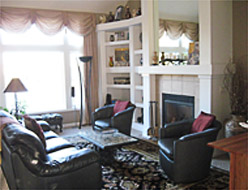 We can grow and change our perception of ourselves and our lives by…yes!…re-arranging our furniture, art, and accessories. We have the power to breathe new life into our spaces and our personal outlook by using our existing belongings and decorating out of the boxes we've put ourselves into. As our environment changes, so do we.
Re-envisioning and re-positioning is not a luxury in your life and in your home: It's a necessity!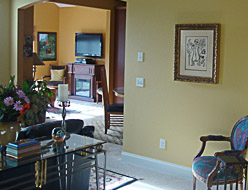 Perfect if you are:
Moving into a new place, combining households, downsizing or up-sizing
Going through any emotional life transition
Bored and wishing to enliven your space without spending a lot
Feeling "stuck," "blue," or experiencing "decorating paralysis"
Wanting to make something"new" out of something "old"
Integrating pieces you've bought or inherited
Wanting to clear away clutter and re-energize
Staging to sell and trying to move on
Ruthie's Background

Ruthie's passion for leading an inspired life and revealing the creative possibilities in the "unseen" guided her to create Inside Out Interior Re-Design©. Her talents go beyond creating a visual presentation to re-energizing and enlivening a space while supporting the personal growth of each client.

Her inspired re-creations integrate your inside and outside by transforming spaces that remind you of your inherent nature. Drawing on her talents, knowledge, and experience in life coaching, the Enneagram (a personality model), creativity, theater, body-centered psychotherapy, executive coaching, interior design, feng shui, energy work, and nature-based ceremonies and rituals, Ruthie offers a holistic approach to your interior design that brings harmony to your environment, supports your life, and nourishes your spirit.
What others say about Ruthie's Re-creations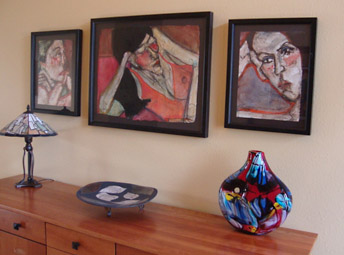 "When I got my divorce, I had limited funds. I was a person of means becoming a person on a budget. Ruthie made a very painful and overwhelming process so easy to deal with. I learned about myself as I let go of things and kept what I truly cherished. I love my beautiful home and feel better about myself than ever before."


M.S.- sales manage
"In the past two years, I've downsized twice, first from a 6000 square foot home to a 1500 square foot condo, and now to an 800 square foot apartment in California. Ruthie made my new spaces into homes that were more "me" than I was able to express by myself. She opened up spaces, and moved and placed accessories in such a creative and innovative way that I have never been happier. Working with Ruthie was fun and gratifying."

N.H.- lawyer and therapist
"The work I have done with Ruthie has transformed my life and home. Her creative, in the moment approach has allowed my own creativity to surface in a way that has brought renewed energy, joy, and freedom."

Lisa – Clinical Social Worker
Ready to start transforming your space and your life? Book a consultation Now! Contact me.