Dear precious Leelee,
I call you by the name you loved the most, the name your grandson, Sasha, gave you when he was a baby. You took to it immediately and it stuck. It has been five years since your transition and I celebrate you today, as I celebrate you always, for the magnificent person you were in this lifetime, as my mother, best friend, and heart support.
I throw rose petals upon your grave laden with ice and snow, as well as your little Gabby's ashes. I place her little cast paw prints upon your headstone. Last week I had to put little Gabby to her final sleep. You had called her home to you after having left her or loaned her to Ed and me these last five years since you left us.
I still think of you and miss you terribly every day.
Though she had her idiosyncratic quirks, she was truly a "dear" as you called her, and she tethered me to you and I suppose helped me through my loss of you on this human plane, though as I write this the keen bite of grief is just as fierce, grabs my heart like a clamp, tightens my jaw and throat, and waters my eyes, cascading tears down my cheeks.
I don¹t know if you know this, but Gabby, weighing only six pounds, would daily lay her little fluffy body on my heart, her tiny face placed between my breasts looking up at me with loving eyes. Her job was to warm my heart, even after a hard day. Something always softened in me when she did this, like melting butter she transformed the harshness of life with her presence in this, almost ritualistic, placement of herself upon me.
As I held her for the last time, as the vet kindly sedated her, my hands were under her holding her little beating heart. Though she couldn¹t breathe and get oxygen from her irreparable collapsed trachea, her heart still beat strong, until the medicine entered her, and it beat its last beat in my hands.
In that moment I both experienced the miracle of life and the excruciating pain of death.
I realize that every day we make decisions through our actions that affect people's hearts. Whether we are kind or cruel, tuned in or insensitive, compassionate and understanding or self absorbed, we have impact.
I remember, when Dad was having heart surgery, he and I made a hypnosis tape for the operation, and we told his unconscious mind to trust and allow the surgeon to hold his heart in his hands with expertise and humility. Dad came out of that surgery transformed in many ways, physically and emotionally. You and Dad both had such loving hearts.
I visited with your first cousin, Paula, yesterday, and we reminisced. I shared my new book with her, and we both choked up a bit as we realized you had never gotten the chance to read it but would be proud. I know you would have kept a copy of it next to your bed because that was how deeply you loved me. That's the kind of thing that was you, as you cheered on those you loved.
I want you to know that there is an essay in my new book devoted completely to the Heart, and that in life my heart is my primary collaborator. You modeled that to me in so many ways.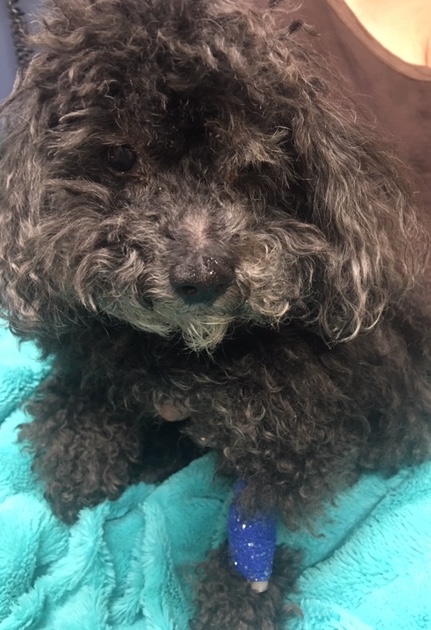 The last few days I have heard Gabby crying a gentle cry, especially in the kitchen where she waited patiently for her human food treats while we ate. I know you would not be surprised to hear this. I wish I had indulged her even more, because, why not? It gave her such pleasure.
I remember after you died, with her never leaving your side until your last breath, she cried almost nonstop for a month. The vet called this keening. So now she has returned to your arms, perhaps, I hope, is scampering around with delight, and when I lie down after a difficult day, I will feel her warm, gentle imprint on my chest.
I will always try to remember that we all must be conscious and intentional about all the beating hearts around us, attending to theirs as well as our own, with awe and compassion. We must be aware, that in some fashion, we each hold the heart of another in our hands, a formidable responsibility, indeed.