Ready to take center stage? It's showtime!
I'm so excited to announce that Acting Lessons for Living is NOW AVAILABLE!
We all know that quote from Lao Tzu: "The journey of a thousand miles begins with one step." The step for this book unknowingly began years ago, but has now finally come to fruition! First, a bit about the book, and then a wee bit about the journey!
Meet the Book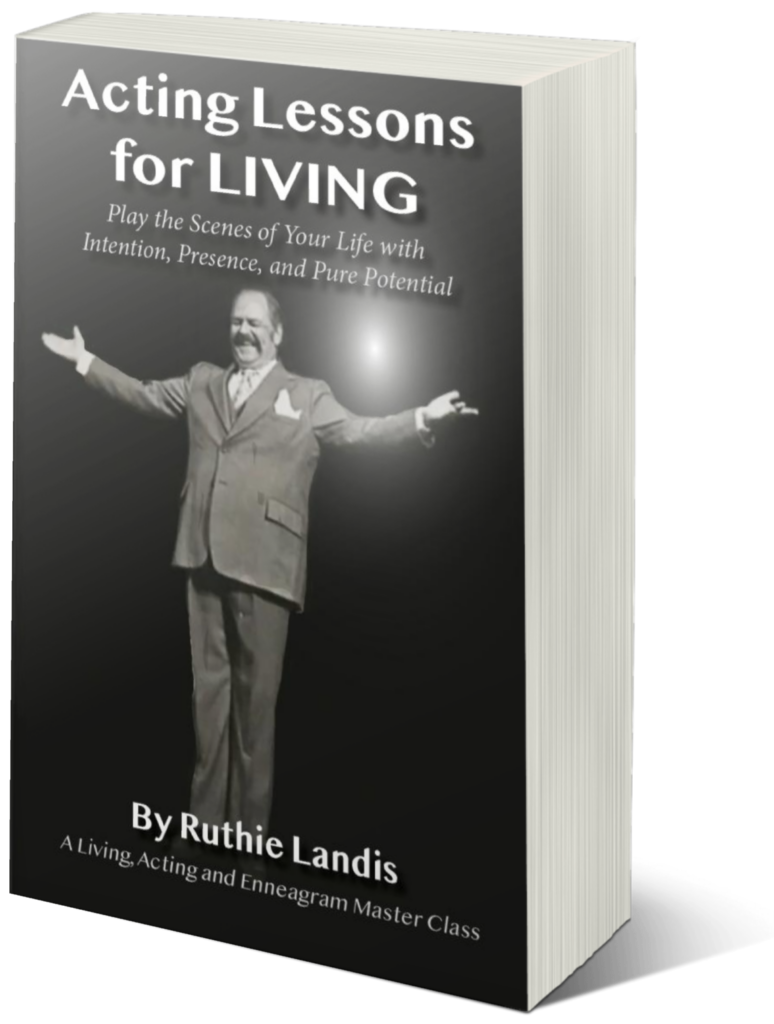 Imagine that your life is a hit play, one that you produce and direct, a show where you get to pick all the parts, from your leading role to the bit players. You get to choose the sets, the lighting, the costumes, and even who gets a front-row seat, right up to the final curtain call!
But in fact, you don't need to imagine it because your life is exactly that: a long-running adventure created for your life's stage by you!
The book is chock-a-block filled with insightful personality concepts found in the Enneagram used by actors and successful "players" the world over, to guide you through your own hero's journey – your life's calling.
Whether you're in "pre-production" or wanting to make sure your final bow will invite a standing ovation, Acting Lessons for Living will engage you, change you, and support you in playing the scenes of your own life with crystal clear intention, full presence, and a finale that will knock your socks off.
The Journey
The photo on the cover of the book is my beloved father, Bernie Landis, a brilliant actor and my soul friend. I miss him every single day. In the picture, he is taking a bow in a production of Cabaret that he was in with Billy Crystal many years ago. My dad would be so happy to see this cover and read this book which contains many of his stories. And finally, we both might agree now that in the end, he deserved an ovation for a well-lived life.  He worked on himself daily, moment by moment, and if the angels could have applauded, they would have, vigorously.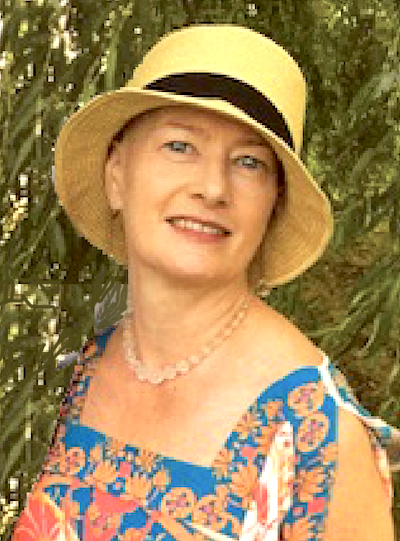 As I am writing this, my precious friend Lorraine is working through the end stages of a brutal and painful cancer transition. I have known Lorraine intimately for more than twenty years and she is a magnificent soul. I want to dedicate the release of this, my second book, to her. I want her to be recognized for living an admirable life of intention and pure presence.
In February of 2018 she began assisting me as I readied myself for more visibility. She helped me shoot and edit numerous YouTube videos for my channel and website. As I worked on my own visibility she stayed behind the scenes, making it safe for me to take each step forward. But Lorraine, I want you to know how truly visible you are and always will be to me. You are front and center, with a great big spotlight shining on your transcendent self.
During my own process, Lorraine was constantly supportive and loving as I pushed myself into territories I had been reticent to do earlier in my life. She helped me organize myself and all my tasks in notebooks and on my computer, taught me how to do technical things that terrified me, calming my fears. And when I wrote and published my first book a year ago, Beyond the Bookclub: We are the Books we must Read, she was my doula, holding my hand through each phase of its birthing. And then onto the birthing of book two. I remember us brainstorming this title as if it were yesterday. She was there for me even through a good portion of her early challenging chemo treatments. The thanks I feel is boundless.
Lorraine lives her life embodying the qualities of a transformative hero's journey, though she might be way too humble to admit this. Every day I have known her has been met with pure integrity, impeccability, kindness, tenderness, empathy, and great strength. She has led a stellar life as far as I am concerned, holding herself to the highest standards. So, the release of this book must be dedicated to her. She is what this whole book is about. Not about achievements, but about holding a pure, goodness-driven intention to the very end.
At this moment she is still with us on this plane of existence. She and I both believe the soul seed never dies and that she will replant herself yet again. I pray that things will be easier for her as she has had a hard life on this hero's journey and yet met it with courage and awareness.
When I first met Lorraine at a commercial shoot where she was the production manager, and I an actor, I knew and recognized her soul immediately. I am not saying goodbye, Lorraine. I am saying- "Until we meet again, dear friend." I give you a standing ovation for an exemplary life with the very deepest, heartfelt gratitude.