Description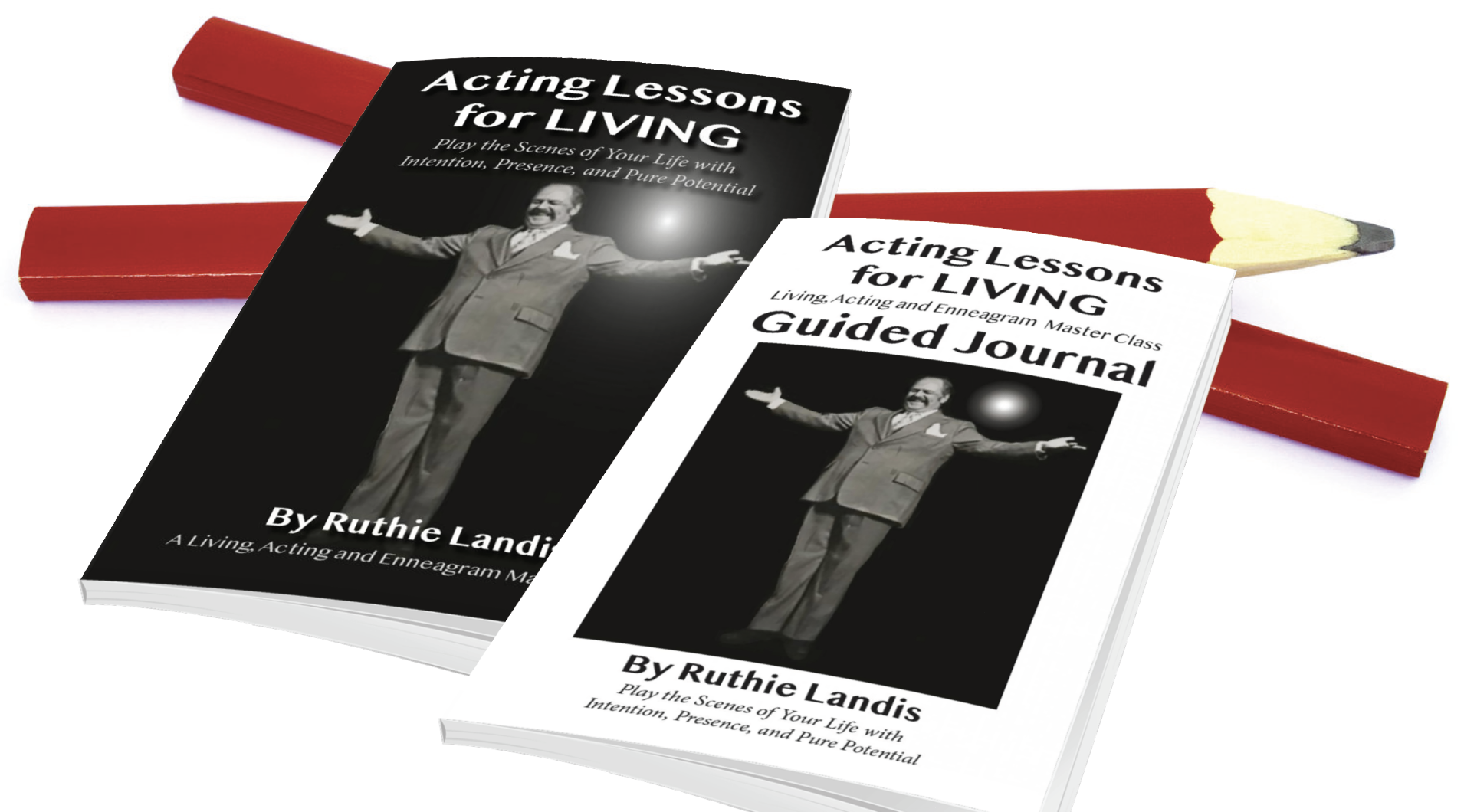 Now's your chance to get Acting Lessons for Living AND the accompanying Guided Journal, for ONE LOW PRICE! Normally $14.99 each, place your order here and receive BOTH BOOKS for just $19.95. Perfect for high school and college students, book discussion groups and self-help fans.
Here's what you get:
Ready to take center stage? It's showtime!
Imagine that your life is a hit play, one that you produce and direct, a show where you get to pick all the parts, from your leading role to the bit players. You get to choose the sets, the lighting, the costumes, and even who gets a front row seat, right up to the final curtain call. In fact, you don't need to imagine it because your life is exactly that: a long-running adventure created for your life's stage by you!
Best selling author Ruthie Landis weaves her decades of experience in the theatre and as a psychotherapist, teacher and coach, with insightful personality concepts found in the Enneagram used by actors and successful "players" the world over, to guide you through your own hero's journey – your life's calling.
Whether you're in "pre-production" or wanting to make sure your final bow will invite a standing ovation, Acting Lessons for Living will engage you, change you, and support you in playing the scenes of your own life with crystal clear intention, full presence, and a finale that will knock your socks off.
Enhance Your Experience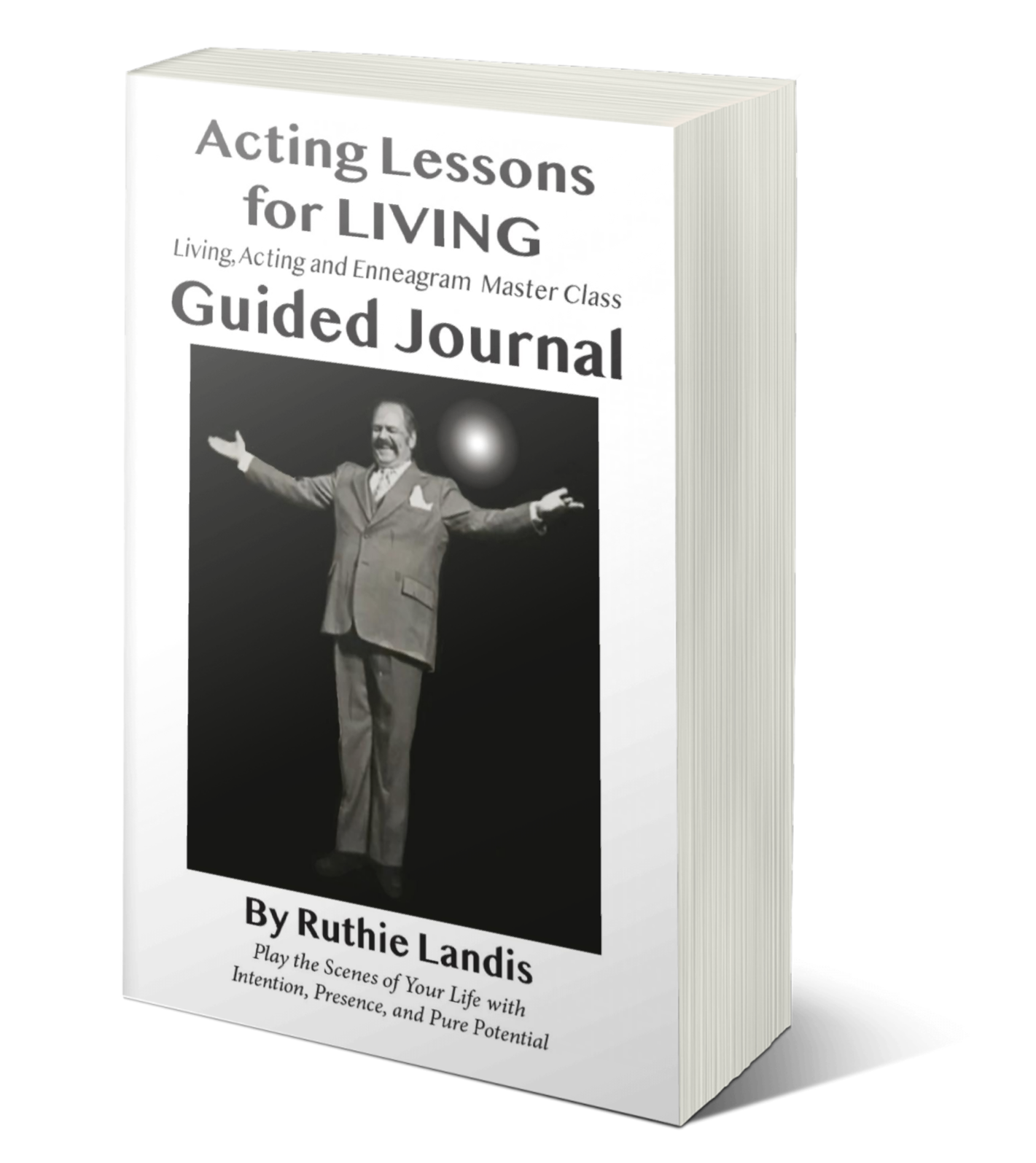 Drawing from the many teachings explored in ACTING LESSONS FOR LIVING, a companion book of guided activities linked with journal prompts to let you engage with creative tools for living your life with more Intention and Presence while opening to Pure Potential.
You can also start an easy, fullfilling journaling ritual that leads you toward kinder ways to become more loving and accepting of yourself and others. And you can use your written observations to put your discoveries directly into daily active practice. This guided journal can be your good friend and caring accountability partner as you proceed on your very own awareness-driven hero's journey.
Email ruthienergy@ruthienergy.com for bulk or school orders)